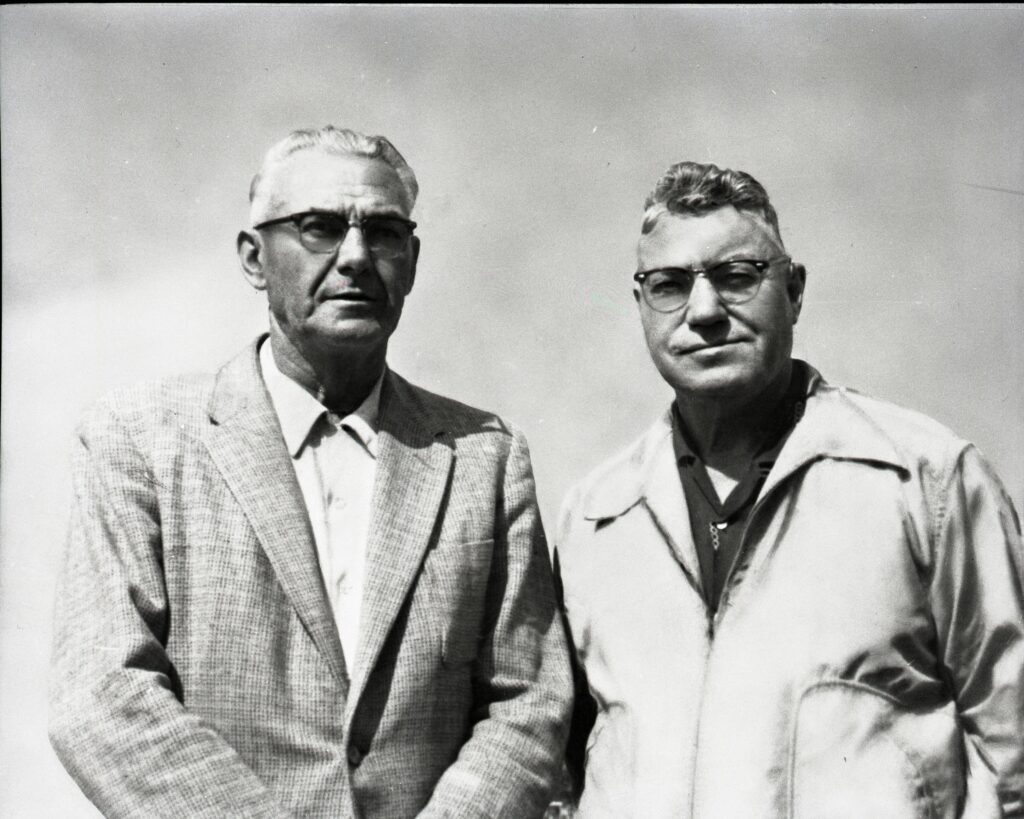 Daanen & Janssen, Inc., a combination of family names that has come to represent an enduring force in the crushed aggregate industry in Northeastern Wisconsin. At its foundation are two men, Bill Daanen and Leo Janssen.
In 1925 they formed a partnership to quarry rock for the developing communities of Brown County. Blessed with an abundant source of raw materials they went to work excavating and mining materials to be used in the development of roads and other building projects throughout the townships and cities of the area. From this partnership grew the entity that continues today.
Since the early years when WPA programs were seeking useful jobs for the unemployed, and continuing throughout its history, Daanen & Janssen, Inc. has served to supply those willing to work with employment opportunities. Now led by Leo's grandson, Scott Janssen, the mission remains virtually the same, though the challenges have become more complex. To supply high quality aggregate materials and related services for the building public of Brown County and the surrounding areas of Northeastern Wisconsin at a competitive price.
Today, Daanen & Janssen, Inc has stepped away from the operation of the quarry, allowing us to return to our roots of providing crushing services for local need. We maintain portable manufacturing plants with the necessary support equipment, giving us the ability to meet precise specification demands on the stone qualities, and a concentration on service needs; all with an encouraging demand for safe operations. We believe this combination continues to contribute to the company's success.
"The most important, and greatest strength of our business," notes Scott Janssen, Chief Executive Officer, "are the individuals who make up our work force. It is through their conscientious efforts that we can consistently meet the needs of our customers so effectively."
The state of the aggregate industry is impacted significantly by the demands of the transportation industry, both in building new roadways and repairing existing streets and highways, as well as the growing development of commercial properties and the ever-changing home building market – Daanen & Janssen, Inc. optimistically looks forward as they continue to be a major contributor in fulfilling those efforts.
Summary:
Founded in 1925 by Leo Janssen and William Daanen.
Continued success with a third generation of leadership
Operation of fully portable manufacturing plants servicing numerous quarries and gravel pits throughout Northeast Wisconsin.